NEW YORK CONSTRUCTION ACCIDENT LAWYER
Construction sites are particularly dangerous places to work. In addition to close contact with heavy equipment, the risk of falling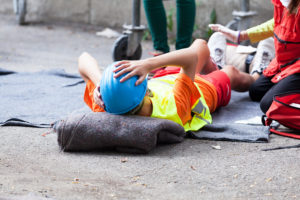 debris and the presence of hazardous materials, workers are at risk of being injured by the negligent actions of contractors and co-workers who cut corners to save time and money.
At Munawar Law Group, PLLC, our team of construction accident attorneys represents workers, visitors to construction sites and others who have been injured while on the job or passing by. We will help you recover compensation and hold negligent parties accountable.
We Will Fight For The Compensation And Benefits You Deserve
We understand that you have enough on your mind after a car accident: disabling injuries, doctors' visits, hospital stays, surgeries, physical therapy, lost income, lost pension benefits, physical pain and mental suffering, the prospect of permanent disabilities, and, in some cases, the loss of a loved one.
As your lawyers, we will help alleviate the stress of your situation. We will investigate your case, explain New York's no-fault laws and your options for filing a claim, work with medical professionals to assess your injuries, and deal with the insurance companies as we pursue compensation after any of the following accidents:
Construction Site Falls
Failure to provide a safe environment/site
Failure to provide safety equipment
Equipment Fall Accident
Debris Fall Accident
Demolition Accidents
Fall from Height
Forklift Injuries
Fire and Explosions
Building Material Fall Accident
Employers have a responsibility to keep construction sites safe for workers and passersby. At our firm, we not only want to see that you recover full compensation but also want to ensure that contractors, property owners, managers, and other responsible parties are held accountable when their negligence causes injuries to others.
Contact Us To Schedule Your Free Initial Consultation
It is important to act quickly after suffering an injury in a construction accident. Reach out to our New York City firm by calling 212-400-4000 or by completing our online contact form.