We are
Workers Compensation Lawyers
We will make sure to get back to you as soon as possible within 48hrs.
Workers Compensation Lawyer
In New York, the law states that all employers have to provide workers' compensation insurance for their employees. That includes Workers Compensation Lawyers workers without green cards or social security numbers. As an employee, you have a right to receive workers' compensation when injured or fallen ill at work.
What is workers compensation?
Workers' compensation is a form of insurance providing wage replacement, medical benefits, and death benefits to employees injured in the course of employment in exchange for mandatory relinquishment of the employee's right to sue their employer.
Insurance Coverage provides injured or ill workers with benefits to cover lost wages, medical treatments, out of pocket expenses, and death benefits.
Out of Pocket Expenses: Workers' compensation insurance covers all out of pocket expenses related to employee injury. The type of expenses covered are such as travel expenses to medical appointments and medicines.
What happens in a workers' compensation case, you need a good works compensation lawyer?
A skilled workers compensation lawyer can assist victims of workplace injuries or illnesses in obtaining the benefits they are entitled to. Furthermore, workers' compensation attorneys aid clients in receiving competent medical care for those who have been injured on the job. 
What steps should you take if you are injured at work?
What Injuries Qualify for Workers Compensation in New York?
When it comes to workplace injuries, any injury, illness, or disability that you suffered because of your job can be qualified for workers' compensation. Types of Injuries qualify for Workers' Compensation:
Heavy Lifting Injuries
Electrocution
Construction Accidents
Burn Injuries
Asbestos Exposure
Spinal Cord Injuries
Stress-Related Illness
Mesothelioma
Work-Related Motor
Vehicle Accidents
Hearing & Vision Loss
What are Workers Compensation Benefits in New York?
New York State law provides many different types of benefits for injured workers, which includes:
Cash Benefits: Cash benefits are 2/3 x average weekly wage x % of disability = weekly benefit. If you are earning $1000 per week and you are 100% disabled, you can receive $666.70 per week.
Medical treatment: Workers' compensation insurance covers all workplace injuries or illness medical treatment.
Out of Pocket Expenses: Workers' compensation insurance covers all out of pocket expenses related to employee injury. Costs covered are such as travel expenses to medical appointments and medicines.
Death Benefits: If the worker dies from a work-related injury, the surviving spouse and/or minor children, and lacking such, other dependents as defined by law, are entitled to weekly cash benefits. The amount is equal to two-thirds of the deceased worker's average weekly wage for the year before the accident. The weekly compensation may not exceed the weekly maximum, despite the number of dependents.
If no surviving children, spouse, grandchildren, grandparents, brothers or sisters, parents or grandparents are entitled to compensation, the surviving parents or the estate of the deceased worker may be entitled to a sum of $50,000. Funeral expenses may also be paid, up to $6,000 in Metropolitan New York counties, up to $5,000 in all others.
How Can an NY Workers Compensation Lawyer Help?
There are many different types of forms injured, or ill workers have to file with workers' compensation board to open their claim. A workers compensation lawyer will help to open the claim and submit the proper forms with the board with accurate information TO GET YOU THE MAXIMUM RECOVERY. Filling a wrong form or missing information can cause a delayed or denied claim. The lawyer will help you choose a qualified workers' compensation doctor and get you the maximum settlement.
Why Hire A  New York Workers Compensation Lawyer
It is important to have a workers compensation lawyer representing you as soon as possible to protect your rights. The insurance companies have their attorneys, adjusters, and representatives well-trained to defend, delay, and frustrate to recover full and adequate compensation for damages. Do not talk or provide any recorded statement to anyone before you have spoken to a lawyer.
Our workers compensation lawyer represent all kinds of work-related injury clients in Bronx, Brooklyn, Queens, Manhattan, Staten Island, Nassau County, Suffolk County and throughout New York State. If you or your loved one is involved in an accident at work, contact us immediately for FREE CONSULTATION at 212-400-4000. Our experience and dedication can be valuable assets in your overall recovery after a serious or catastrophic injury accident.
We provide FREE CONSULTATION. Our team of lawyers works tirelessly to protect the rights of our clients. We deal with our clients on a one-to-one basis per their individual needs. Our attorneys listen to clients first and then provide them with a sound judgment based on their legal expertise
Our lawyers can stand against any law firm in the nation, and we will do everything necessary in order to achieve best results for you through settlement, verdict or otherwise. We are confident that we can make the future brighter for our clients.
Workers' Compensation Cases We Handle:
Would you prefer to call us today for your FREE CONSULTATION?
Call Us Today
212-400-4000
More About Workers Compensation Lawyer
The day to day life on various worksites can be dangerous. Whether you are stocking shelves or driving semi trucks across vast distances, every workspace has some dangers to it. You run the risk of being hurt on the job. What to do in these conditions? That is the very first question that would be running across your mind, in case you have faced an injury on your jobsite.
There's good news for you. York State workers compensation lawyers assure that you will be properly compensated for all injuries sustained on the jobsite. Whatever your injuries are, State workers compensation board will insure that you receive proper compensation for your injuries. Your injuries may be life altering and it is important to receive proper compensation for the injuries. Your compensation should always be relative to the severity of injuries you have sustained in the line of your service.
However, to receive workers compensation coverage, you have to understand the laws and apply them properly. With the depth and difficulty of laws in question, it can be hard to receive proper compensation for your injuries, and even your medical bills. You might go around various law offices trying to understand these laws. It is, however, not important for you yourself to understand every law and bylaw related to workers compensation laws. As a laymen, you need the proper counsel, guidance, and representation in this case.
A workers compensation lawyer can help you understand the workers compensation system, and receive your just dues. A workers comp lawyer can help you understand the severity of your work injury. A workers comp lawyer may help strengthen your case and take it to the courts.
Workers compensation lawyers have an in-depth understanding of the laws pertaining to personal injuries on the workspace. They can help you properly formulate your lawsuit. Formulating your lawsuit properly is the first step to bringing your case to the court. Workers compensation lawyers must be ready to help guide you through each step of the process. Your life-altering injuries require the utmost care and the best possible representation. This representation is provided to you in the form of a good attorney. After all, with a good workers comp lawyer, your case can become bulletproof and impossible to shut down.
Your workers compensation attorney must be fully aware of all the laws, and by-laws of workers compensation law to be of any help. Choosing the right workers comp lawyer is one of the toughest decisions to make. You have to understand what is expected of your workers comp lawyer. Besides that, your workers comp lawyer has to understand what you expect of them, what your case requires, and how best to present your case to the court.
There has to be mutual understanding between you and your workers comp lawyer. More importantly, your workers comp lawyer must understand workers compensation law. Such understanding of the law can help make or break the case. In the case of injuries on the workplace, it is important that your case be reviewed properly, with proper representation for you. As such, it is important for you to choose the best possible representation for yourself. Your attorney must work to help educate you on the laws, to ensure that you can receive the best possible justice on the basis of your case.
Your representation matters the most in court. A good workers comp lawyer can make or break a case, no matter how strong the case already is. It is important to choose the attorney that properly understands your case, the severity of your injuries, and the one that best represents you and your demands. You will provide the building blocks in the form of events and evidences, which your workers compensation lawyer will further build upon, expand, and connect to make sure your case is bulletproof and you receive the justice that you deserve.
Workers compensation lawyers can help you with every step of your lawsuit and help you carry your cases forward to the courts. These lawyers can build your case from the ground up and help provide the crucial guidance and counsel that you need in these matters. Your life has been altered by your injuries, and it is important for a workers compensation lawyer to understand the affect this has on your life.
It is the workers comp lawyer's responsibility to help you build a strong case. It is their responsibility to bring evidence to light that strengthens your case, and help you create a cohesive narrative surrounding the events leading to your injury. Your workers comp lawyer can help you with all the steps of building a case against your employers. The expertise of your workers comp lawyer is extreme important.
It is extremely important to choose the right from the all workers compensation lawyers. After all, the success of your lawsuit hinges on this choice. While it is not important to have an in-depth understanding of the workers compensation laws, but it is extremely important to understand what is expected of a workers comp lawyer. Your lawsuit requires the best possible representation. After all, your injuries can be life altering, thus you must be heard.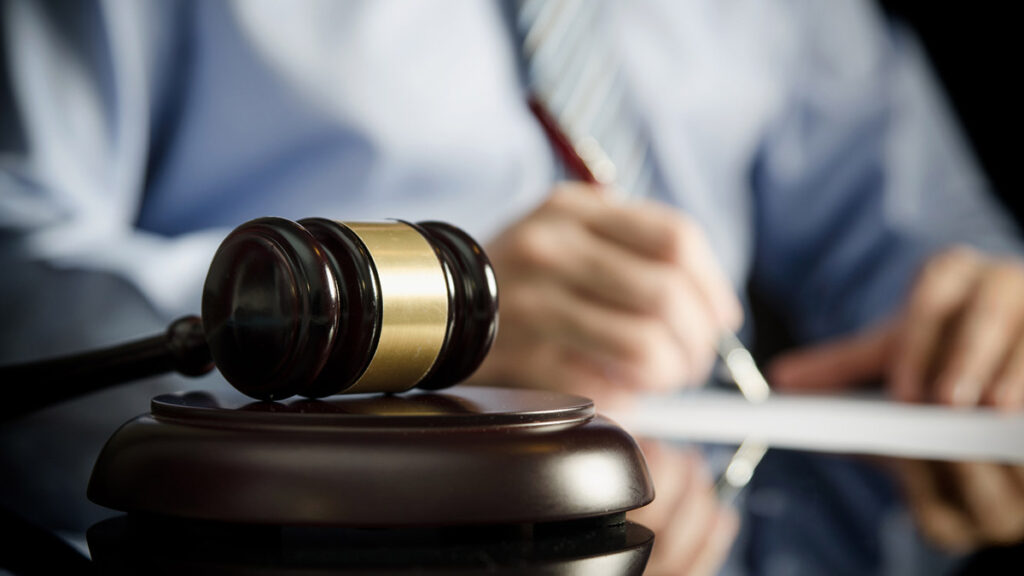 Top Reasons to Hire a Workers' Compensation Lawyer
How to Choose the Right Workers' Compensation Lawyer for Your Case
Our Teams
Right Legal Team
Looking for Personal Injury Lawyer
Get A Free Consultation!