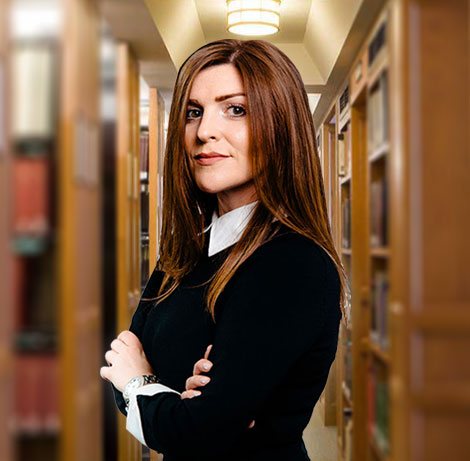 ASHLEY ANDREWS-SANTILLO ESQ
Ashley Andrews-Santillo is an Associate at Munawar Law Group, PLLC. Ms. Andrew-Santillo mainly focuses her practice area on No-Fault Collections, where she zealously represents medical providers against insurance companies for non-payment of bills. Munawar Law Group, PLLC, under Ms. Andrew-Santillo's leadership and guidance, has recovered millions and millions of dollars from insurance companies. She has personally negotiated and finalized many mass settlements on behalf of the firm's medical providers.
About
Honors & Awards
Areas of Practice
Bar Admission
Education
About
As managing partner, Ms. Andrew-Santillo is responsible for overseeing all aspects of the firm's operations and works closely with all senior attorneys on their active cases. She oversees all law office operations including case assignment, hiring, supervision and professional development of the law office staff. Ashley prides herself in making personal relationships with her clients and helping them through the process of litigation. She is available 24/7 to the firm's clients. She advocates for those who are not able to do so for themselves.
Honors & Awards
Areas of Practice
Bar Admission
Education