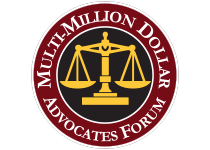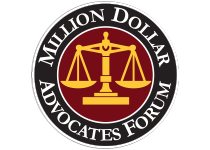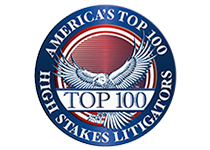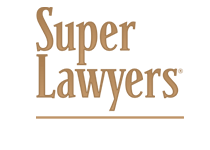 NEW YORK CITY
NURSING HOME NEGLIGENCE
Placing a loved one in a nursing home is never an easy decision, but sometimes it is either necessary or is the best option for the long-term care of an individual. To let go of the primary responsibility of caring for a loved one requires trusting someone who you did not previously know to provide high levels of compassion and care. Sadly, caretakers violate this trust thousands of times a year and the reports of nursing home or elder abuse and are entirely devastating.
Whether the nursing home resident is a victim of neglect, physical abuse, or improper medication, the injuries that occur can be quite serious or even fatal. Even something as straight forward as making sure a patient's body is not left in one position for too long can cause major complications that can lead to amputation or death. Nursing home abuse is horrific and there are several state and federal laws that govern the type of care that is supposed to be provided and that provide consequences for those responsible for neglect and mistreatment. While there can be criminal consequences in instances of nursing home abuse, victims and their families also can have claims against the caregivers in civil court. Victims and their families have the right to be free from abuse, and if abuse does occur, they have the right to be compensated to the greatest extent possible.
If you or a loved one is suffering from an injury or worse as a result of nursing home abuse, it is essential that you consult with an experienced attorney right away. A lawyer will know the duties imposed upon caretakers by state and federal law and how to demonstrate that the injuries you or a loved one suffered were a direct result of the action or inaction of the person changed with you or your loved one's care. Filing a claim is complicated and difficult, and having a knowledgeable lawyer with the expertise required to understand what caused a particular injury or condition and how to pursue a claim for the injuries suffered as a result of the neglect or abuse of a caregiver gives you the best possible chances of receiving the compensation you need and deserve.
The lawyers at Munawar & Hashmat, LLP ('Mlawfirm') are highly experienced trial attorneys who have won for their clients in personal injury cases. We are dedicated, compassionate attorneys who take allegations of nursing home abuse seriously, and who fight relentlessly on our clients' behalf when they are victims of such heinous behavior. Our attorneys work tirelessly to ensure that our clients receive the compensation they deserve to cover their medical bills, pain and suffering and any other money damages they may be owed. If you or a family member has the victim of nursing home abuse and has suffered an injury or loss of life, do not hesitate to contact our lawyers at (212)-400-4000 or email at info@www.mlawfirm.com for a FREE CONSULTATION.
Nursing home abuse commonly takes place in any of the following forms:
Failure to provide adequate nutrition
Financial mismanagement of patient's money
Improper medication
Improper use of medical or chemical restraints
Neglect or abandonment
Physical abuse
Depending on the circumstances of the nursing home abuse, you may have multiple claims against multiple parties. If this is the case, it can become tricky to know who to sue and what type of claim to bring, and having an experienced lawyer investigate and determine which parties to file claims against can give you the best chance of receiving the maximum compensation possible. For more information, contact our lawyers at (212)-400-4000 or email at info@www.mlawfirm.com for a FREE CONSULTATION.
Nursing home abuse is tragic and serious, and it commonly can result in:
Broken bones
Bedsores
Ulcers
Bruises
Amputation
Sexually transmitted diseases
Fractures or sprains
Nerve damage
Back injury
Head injury
Brain trauma
Spine injury
Hip injury
Paralysis
Emotional trauma
Wrongful death
Call now and our office will provide you with a full analysis of your situation and assessment of your claim. If you wait too long to file your claim, you could be barred from pursuing it in the future under New York Statute of Limitations law. Depending on the type of claim or claims you have, the amount of time you have to file can vary and you should seek the advice of an attorney to be sure not to miss any important deadlines. It is also vital that you take action and consult a nursing home abuse lawyer right away because there can be a lot of information to gather and process in a short period of time and having all the necessary evidence organized and presentable will make your claim as strong as possible.
Finally, it is important to also consult with a physician right away. Give the doctor a complete and detailed description of when and how the abuse occurred so that you can get the most precise medical report possible to support your claim. Failure to complete any of these steps could be detrimental to your case. Having an attorney by your side will ensure that you complete all of these steps and increases the chances that your claims will be filed accurately and in a timely manner.
And remember, we do not get paid unless we win your case, so you do not have to worry about being able to afford representation for your nursing home abuse claim. The consolation is free, and we only collect if you receive a settlement or judgment in your favor. Our attorneys are ready and eager to provide you and your family with the expertise and support that will maximize your chances of receiving the compensation you deserve.
Nursing Home Negligence Cases We Handle:
Would you prefer to call us today for your FREE CONSULTATION
?
Request an Appointment
Talk to us
On a scale from 0-5, how likely are you to recommend Munawar & Hashmat, LLP to a friend or colleague?