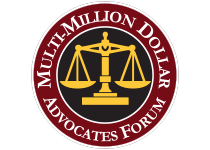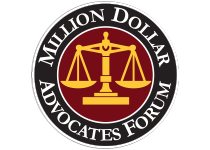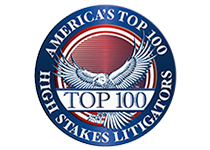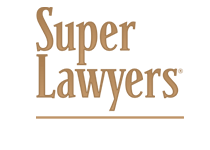 NEW YORK CITY
Workers' Compensation Lawyer
In New York, the law states that all employers have to provide workers' compensation insurance for their employees. That includes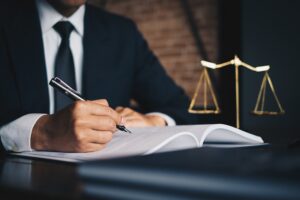 workers without green cards or social security numbers. As an employee, you have a right to receive workers' compensation when injured or fallen ill at work.
What is workers' compensation?
Workers' compensation is a form of insurance providing wage replacement, medical benefits, and death benefits to employees injured in the course of employment in exchange for mandatory relinquishment of the employee's right to sue their employer.
Insurance Coverage provides injured or ill workers with benefits to cover lost wages, medical treatments, out of pocket expenses, and death benefits.
Out of Pocket Expenses: Workers' compensation insurance covers all out of pocket expenses related to employee injury. The type of expenses covered are such as travel expenses to medical appointments and medicines.
What steps should you take if you are injured at work?
Seek medical treatment as soon as possible
Call 911 immediately to get medical help for your injuries. If you don't need emergency medical care, see a health care provider that is authorized by the Workers' Compensation Board.
Notify your employer
The injured employee must notify their employer in writing about their injury within 30 days of the incident. In the case of an occupational disease, you should notify your employer within 2 years from the time you became aware or should have reasonably known that your illness was work-related.
Contact an attorney
Be sure to contact a workers' compensation attorney as soon as possible so they can ensure you receive your benefits. Your attorney will help file a claim for workers' compensation in which you and your attorney will fill out the mandatory C-3 form. It is important to have an attorney through the process because a single mistake can delay or deny your claim.
Doctors Appointments
It is necessary to completely follow through with your treatment plan as recommended by your doctor to ensure a fast recovery, Failure to do this will result in a delayed or a denied claim.
Independent Medical Examination Appointment (IME)
During the process, you will receive an IME appointment to see an insurance doctor. It is required for you to keep up with these appointments and failure to do that will delay or deny your claim.
Return to work
You should return to work when your doctor gives you the approval to go back to full-duty work or with limitations. And notify your attorney.
Workers compensation hearing
Your attorney will represent you at your hearings regarding your claim. You will only need to appear to those in which your presence is required.
What Injuries Qualify for Workers' Compensation in New York?
When it comes to workplace injuries, any injury, illness, or disability that you suffered because of your job can be qualified for workers' compensation. Types of Injuries qualify for Workers' Compensation:
Work-Related Motor Vehicle Accidents
What are Workers' Compensation Benefits in New York?
New York State law provides many different types of benefits for injured workers, which includes:
Cash Benefits: Cash benefits are 2/3 x average weekly wage x % of disability = weekly benefit. If you are earning $1000 per week and you are 100% disabled, you can receive $666.70 per week.
Medical treatment: Workers' compensation insurance covers all workplace injuries or illness medical treatment.
Out of Pocket Expenses: Workers' compensation insurance covers all out of pocket expenses related to employee injury. Costs covered are such as travel expenses to medical appointments and medicines.
Death Benefits: If the worker dies from a work-related injury, the surviving spouse and/or minor children, and lacking such, other dependents as defined by law, are entitled to weekly cash benefits. The amount is equal to two-thirds of the deceased worker's average weekly wage for the year before the accident. The weekly compensation may not exceed the weekly maximum, despite the number of dependents.
How Can an NY Workers' Comp Attorney Help?
There are many different types of forms injured, or ill workers have to file with workers' compensation board to open their claim. A workers' compensation lawyer will help to open the claim and submit the proper forms with the board with accurate information TO GET YOU THE MAXIMUM RECOVERY. Filling a wrong form or missing information can cause a delayed or denied claim. The lawyer will help you choose a qualified workers' compensation doctor and get you the maximum settlement.
Why Hire An Attorney
It is important to have a workers' compensation lawyer representing you as soon as possible to protect your rights. The insurance companies have their attorneys, adjusters, and representatives well-trained to defend, delay, and frustrate to recover full and adequate compensation for damages. Do not talk or provide any recorded statement to anyone before you have spoken to a lawyer.
Our workers' compensation attorneys represent all kinds of work-related injury clients in Bronx, Brooklyn, Queens, Manhattan, Staten Island, Nassau County, Suffolk County and throughout New York State. If you or your loved one is involved in an accident at work, contact us immediately for FREE CONSULTATION at 212-400-4000. Our experience and dedication can be valuable assets in your overall recovery after a serious or catastrophic injury accident.
We provide FREE CONSULTATION. Our team of lawyers works tirelessly to protect the rights of our clients. We deal with our clients on a one-to-one basis per their individual needs. Our attorneys listen to clients first and then provide them with a sound judgment based on their legal expertise
Workers' Compensation
Would you prefer to call us today for your FREE CONSULTATION
?
Request an Appointment