Car Accident Lawyer
A Single Moment Can Change Your Life: We Will Be There To Protect Your Interests
A car accident happens in an instant, but the physical, emotional, and financial effects can follow you and your family for years to come. With over decades of combined experience, we are a car accident lawyer in Queens, and we will fight for the justice you deserve. At Munawar Law Group, PLLC, we understand the confusion and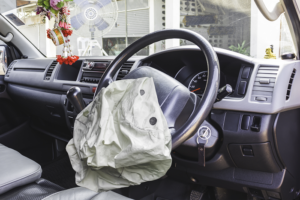 the frustration that affects many families after an accident — the cost of replacing damaged property, lost wages from being forced to miss work, and the prospect of paying for long-term rehabilitation all add to the stress of trying to deal with the insurance company.
Our team is committed to ensuring aggressive representation for you and your family and is available 24/7 to provide answers to all your questions.
Clearing The Path To Your Recovery After A Car Accident in Queens
There are more distractions today fighting for the attention of drivers than at any other time in history. Cellphones, GPS, DVD players, and music players are just a few examples of distractions we face in our daily commute. They may seem harmless, but these distractions can cause serious injuries when they result in motor vehicle accidents.
As your attorneys, we look to do more than ensure you recover as comfortably as possible. We will use our years of experience and resources to see that you receive just compensation, that negligent parties are held accountable, and that you and your family are protected well into the future.
Some of the most common concerns we help our clients with include:
How will I cover my medical bills?
Who will pay for damage to my property?
How will I recover lost wages from being forced to miss work?
I have suffered severe pain and suffering, including psychological trauma; will I receive compensation?
How will I recover other additional out-of-pocket expenses related to the accident?
In many cases, auto accident victims sign away their rights to file a claim before understanding the full nature and extent of their injuries or the real value of their claim. By working with our firm, we will clearly explain your options for pursuing a settlement or taking your case to trial.
The First Step Is To Contact Our Queens Office
If you or a loved one has been involved in a car, truck, or another type of auto accident in Brooklyn, Manhattan, or another borough, contact our law firm and schedule a free initial consultation by calling 212-400-4000. You can also reach us by filling out our online contact form. Available 24/7, we are here to provide you with answers and direction when pursuing just compensation.