We handle all types of
Bus Accident Cases
We will make sure to get back to you as soon as possible within 48hrs.
NEW YORK CITY
BUS ACCIDENT LAWYERS
In New York City, due to increasing traffic, adults and children are encouraged to use mass transit such as buses. The New York City Transit Authority (NYCTA), MTA Bus, and many private bus companies shuttle passengers to and from their destinations every minute of every day.
Bus companies are "common carriers"—companies entrusted with the safety of those they serve. As such, they are expected to take a high degree of care toward their clients. Various regulations apply to such companies, requiring them to take specific measures to protect their riders; violations of such regulations would constitute negligence on the part of the bus company.
Metropolitan Transit Authority (MTA) commuters take it for granted that buses are well maintained and that their drivers remain attentive to the road. Unfortunately, this is not always the case. Injuries involving bus collisions, sudden stops, or poorly maintained bus stops are common throughout New York City and the Tri-State Metro area.
The United States employs approximately 450,000 school buses to transport children to school each day. There have been many cases of injuries and deaths related to school bus accidents, including children being struck or run over by the bus, rollovers, and collisions.
School bus accidents leave a lasting impression on any parent's mind. We are reminded how important it is to promote school bus safety in the home.
Whether you are a child or an adult, ride a school bus or metro bus, you may be at risk for serious bus accident related injuries. If you have been involved in an bus accident in New York you may experience a variety of injuries, such as cuts and bruises, bone fractures, head injuries, and other serious injuries. The bus company may be held liable for your injuries and may compensate you for your pain and suffering, medical expenses, and other accident-related costs.
What to do if you are involved in a Bus Accident?
Immediately Call 911 for help and report the accident.
File an accident report with the police, sheriff, highway patrol or a local agency. DO NOT leave the scene of accident without making a report because that may jeopardize your case.
Write down the name, address, insurance information, vehicle license number and driver's license number of any and all persons involved in the accident. Record names, addresses and telephone numbers of all witnesses.
Obtain photographs of the accident scene, all vehicles involved (before repairing) and any visible injuries to the parties involved, such as cuts, bruises, and scars.
Do not discuss the accident or your injuries with anyone, with the exception of your doctor and your attorney.
Do not consent to a recorded statement or sign any document without first reviewing it with your attorney. Innocent statements made by you attempting to assist an insurance adjuster can easily be misinterpreted and used to deny or minimize your recovery.
Immediately seek medical attention and tell your doctor the nature and extent of your pain and injury, and how the injury occurred. Something that looks like a minor injury at that moment can be life threatening if not taken care of properly.
In cases against buses operated by the New York City Transit Authority (NYCTA) the NYCTA must be notified of the claim within 90 days of the accident. Also, the NYCTA vigorously investigates and defends against claims and is often reluctant to settle claims out of court.
In claims against private coach buses, commuter buses and tour buses plaintiffs must ascertain the bus's real owner; this can be difficult because buses are often owned by national and even international corporations with complex ownership structures
To file a no fault application you have 30 days from the date of accident if you fail to file within that time period, you may not be able to obtain no fault benefits.
There is a due process of law to be followed, starting with filing a lawsuit. The lawsuit intends to cover the cost of damages caused to the victim. If you have questions that Who will pay your:
Medical Bills?
Property Damage?
Lost Wages?
Pain and Suffering?
Call us to get answers to all your questions FREE of charge at (212)-400-4000.
Mlawfirm will conduct a full investigation of the circumstances of your accident, we know what to look for to determine liability and get our clients the compensation they deserve.
Mlawfirm has the team and resources to deal with all the legal challenges that are presented in a bus accident case. If you or anyone you know has been involved in a bus accident Call Mlawfirm for FREE CONSULTATION at(212)-400-4000 or email us at [email protected]
Call: 212-400-4000 For FREE Consultation with a New York City Personal Injury Lawyer and to Protect your Rights!
Would you prefer to call us today for your FREE CONSULTATION?
Call Us Today
212-400-4000
When to contact a bus accident lawyer?
As someone who has never needed a bus accident lawyer before, searching for one may seem daunting. But don't worry – we at mlaw firm are here to help! In this post, we'll outline what you need to know when looking for a bus accident lawyer and provide some tips on how to choose the right one for you. So read on, and then get ready to take action!
What to do if you're in a bus accident
If you have been involved in a bus accident, you may be feeling overwhelmed and even hopeless. You don't know what to do next. Feeling like this is the end for you, but mlawfirm has experienced attorneys that can help you in all aspects. A bus accident can leave you injured, disabled, and dealing with medical bills that you don't know how to pay. You may feel like it's too late to get help, but some attorneys can help. Our best accident lawyer can take care of everything for you. They'll handle everything from the insurance claim to the settlement negotiations. And they will fight hard so that your medical bills are taken care of.
How much your case is likely to be worth?
Hiring a competent personal injury lawyer is the first step when you or someone close to you has been injured in a bus accident. It can be challenging to determine the full extent of your damages and losses after a bus accident. This is where a well-versed lawyer can help you because they will carefully assess your medical records, discuss with your doctors and get lost wages as part of your settlement. With medical expenses and lost wages and income, victims of bus accidents may face a considerable amount of financial stress.
But with the help of our bus accident lawyers, you can get compensation for your medical expenses, lost wages and income, disability, reduced earning capacity, and loss of enjoyment of life. You will also receive emotional distress compensation for the mental anguish you've undergone.
Contact us today to get your case started!
What are the Reasons for bus accidents forGod bid you can face?
A bus accident is a type of vehicle collision that involves a bus. It can cause death, injury, and property damage.
 Bus accidents happen in the United States and other countries like Germany. A bus accident lawyer is someone with the skills and experience to successfully represent an injured victim or family member of a fatal accident victim.
Bus accidents are the leading cause of death among teens and the elderly. If you or someone you know has been injured in a bus accident, it is critically important that you contact an experienced attorney as soon as possible to protect your legal rights.
Many bus accidents can occur, from fatigued driving to inexperienced operators and even drunk or distracted driving. In addition, buses can be involved in accidents if they are not properly maintained or inspected and driven too fast, or make unsafe or illegal turns. Pedestrians and other motorists also have a responsibility to yield the right of way to buses, and failure to do so can result in an accident. By understanding the different types of bus accidents that can occur, we can help to prevent them from happening in the first place.
Now let's discuss the types of Bus accidents

.
This section will provide a discussion on the different types of bus accidents.  The public buses in New York City can reach speeds of up to 30 miles per hour. Public buses are most often involved in accidents with other vehicles, pedestrians, and cyclists. However, collisions with other city buses are also common. School bus incidents occur when school buses crash or collide with other vehicles or pedestrians. These accidents are severe because children are on the school bus, and their safety is at risk. Tour Bus incidents happen when a tour bus collides with another vehicle or a pedestrian while driving around town on sightseeing tours and trips. These accidents usually occur due to reckless driving, such as speeding. Rental buses are vehicles rented for a specific time. The risks associated with these vehicles are high because they can be used by both the driver and the passengers and are often not insured or inspected.
What are the after-effects of a bus accident?
Bus accidents can lead to many serious injuries. What happens after the accident is just as important as what happened during the accident.
You should contact a bus accident lawyer to start working on your case right away in any bus accident. They will be able to handle everything for you and make sure that you have all the help that you need in terms of medical expenses, lost wages, pain, suffering, and more. Bus accidents might not seem like a big deal, but they can have catastrophic consequences. Even a minor bus accident can result in traumatic brain injuries or wrongful death. And if you're injured in a bus accident, you're looking at some pretty hefty medical bills. If you're out of work because of your injuries, you could also lose a significant income. As a result, bus accidents can leave you in a challenging financial situation. If you've been involved in a bus accident, it's vital to seek legal help as soon as possible. Munawar and Hashmat LLP experienced attorney can help you get the compensation you deserve.
What to expect from your Bus accident lawyer?
Bus accidents can be complicated when it comes to liability. Bus drivers and bus companies aren't always responsible (or responsible) for accidents. Other drivers, pedestrians, or bicyclists can also contribute to a crash. Under New York's comparative negligence law, you can potentially recover damages from anyone who shares fault. Bus drivers may be held liable if they were speeding, ran a red light, or acted negligently. Bus companies may be held responsible if the bus driver acted within their employment scope when the accident occurred. If you were injured in a bus accident, it's essential to speak with an experienced personal injury attorney to understand your legal rights and options.
If you have been injured in a crash, rollover, or collision involving a bus in NYC, contact Munawar and Hashmat LLP to speak with an experienced

personal injury lawyer

.

The law offices of Munawar and Hashmat have over 30 years of experience fighting for the rights of their clients.

We are dedicated to representing victims of motor vehicle accidents and getting them the compensation they need to provide for their families. Our team has recovered millions of dollars on behalf of clients who have been injured in automobile accidents across NYC and New York State.

Clients in personal injury cases related to incidents with buses.

Our team is dedicated to protecting the right of clients and families who have been affected by bus accidents.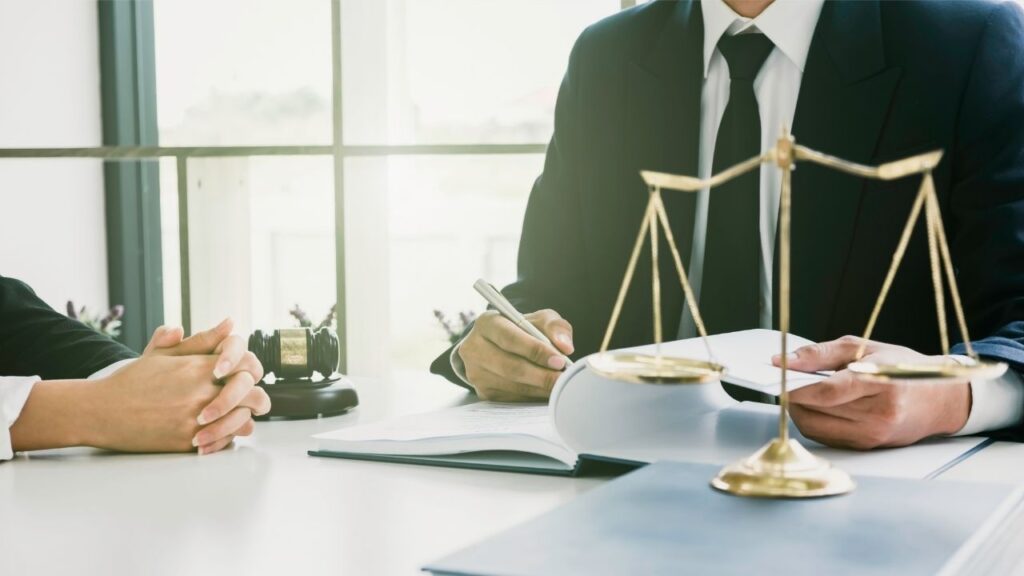 How to Determine the Bus Accident Lawyer for Your Needs in NYC?
Our Teams
Right Legal Team
No Recovery. No Fee!
Get A Free Consultation!