We are
Car Accident Lawyer
We will make sure to get back to you as soon as possible within 48hrs.
Car Accident Lawyer Jericho
Our attorneys assist Jericho car accident victims in obtaining compensation. You have the right to hold a driver or another person responsible if they caused you or a loved one harm in a collision. Our experts will take all necessary efforts to prepare and present your case, and you will not be charged anything unless and until you receive compensation.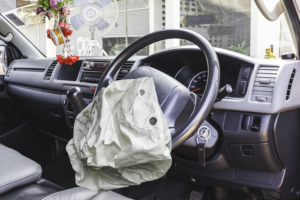 We're here to help you get the results you deserve, whether your vehicle accident was caused by another driver, a manufacturing defect, an inappropriate roadway, or another circumstance.
The benefits of hiring a vehicle accident lawyer from our Jericho law office are numerous. It primarily offers you a legal advocate who can guide you through the process of obtaining damages and completing the tasks on your behalf. Though we will handle the legal sides of the case, you will be the one to make all of the important decisions. As a result, we provide regular updates so that you may make the best financial decisions possible.
Communication with other parties involved in an accident is an important element of any lawsuit, including insurance companies, other drivers, eyewitnesses, expert witnesses, other attorneys, and law enforcement.
Speaking with all of these people and entities detracts from the healing process. It could also jeopardize the case, as any statements you make could be twisted and used against you. In any official or unofficial discussions regarding the case, our team will represent you.
Compiling Physical Evidence, Witness Statements, and More
In any personal injury or wrongful death lawsuit, gathering physical evidence, witness statements, and other evidence is critical. During our inquiry, we will gather as much relevant information as possible to support your right to damages. Our staff also has contacts with experts in a variety of sectors who can provide light on the facts of the case.
Experts such as lifecare planners, medical professionals, vocational rehabilitation specialists, and economists may be able to testify about how your injuries will influence the remainder of your life. Such evidence will aid us in proving the case's worth.
Case Value Estimation 
The evidence in the case will also aid us in determining how much compensation you are entitled to from the liable party. Medical records and bills, vehicle repair estimates, and pay stubs can all be useful in determining the financial impact of the event.
Testimony from you, expert witnesses, your family, and your healthcare team can help you better understand the non-monetary damages you suffered, such as pain and suffering.
Our goal is to leave you feeling just as noticed and supported at the conclusion of your case, with no unresolved questions. 
Would you prefer to call us today for your FREE CONSULTATION?
Call Us Today
212-400-4000
Our Teams
Right Legal Team
Looking for Personal Injury Lawyer
Get A Free Consultation!