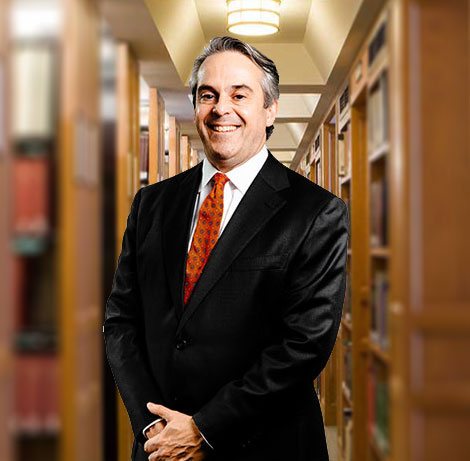 Mr. Casey Fundaro is a seasoned trial lawyer admitted in New York, Florida and Connecticut with thirty years of experience. He's handled a full spectrum of cases involving negligence. Mr. Fundaro has handled literally over a thousand cases, resolving many cases in the six figures cases with at least one result in excess of a million dollars.
About
Areas of Practice
Bar Admission
Education
Professional Association
About
A Graduate of SUNY – Buffalo Law School, Mr. Fundaro is the Head of Personal Injury at the MLaw Firm where he utilizes significant skills to obtain results for clients in 2016 that totaled in the multi-millions of dollars. Mr. Fundaro has the knowledge and experience to ensure that you get the full extent of damages that you're entitled to under the law, whether it be by jury trial, mediation or settlement. He has handled complex municipal liability cases involving injuries on sidewalks, in parks, and in a myriad of municipal agency contexts, including cases against the City of New York, Metropolitan Transit Authority and the New York City Department of Transportation. There are strict time deadlines in these cases and Mr. Fundaro knows the intricacies of who must be sued and when in a municipal context. He has handled auto cases with significant injuries and very challenging liability. Many auto crashes result in neck and back injuries. Mr.Fundaro authored an article for the Florida Bar Journal on the nature of certain types of back injuries and how they meet certain requirements called threshold. He understands how to determine all sources of insurance coverage and how to ensure that all of a person's damages are claimed and obtained through available insurance. He has handled cases involving disputed insurance coverage and prevailed on declaratory judgment actions. As is the policy of the MLaw Firm, Mr. Fundaro never compromises on obtaining full value on a case unless a client requests it or certain circumstances demand such a recommendation. He has handled many premises liability cases, sometimes referred to as slip and fall or trip and fall cases, some of which involve sidewalks as indicated above. Other instances where cases have been handled include cases against supermarkets and department stores for what they call transient conditions, like spills or garbage or something else. A key issue is notice, and Mr. Fundaro understands how to prepare a case so that the issue of notice can be proven and the case won. He has handled Labor Law cases with a million dollar result. He has handled cases related to falls from ladders, scaffolds, and other scenarios which expose workers to elevation – related risks. He has handled cases involving inadequate guarding and equipment, along with situations involving an overall unsafe workplace. Mr. Fundaro can help you with any construction related accident or injury. In fact, our firm is unique in that we can handle both the workers comp case against your employer (our workers comp department) and the case against the owner and general contractor under the Labor Law. Mr. Fundaro can assess almost any injury case and give you a fairly clear picture of how the matter will be handled and the probable results. Unlike many firms who assign you to a junior lawyer, MLaw Firm has Mr. Fundaro involved at the beginning of your case to make sure that everything is set up properly, and at the end to ensure that you get the best result on the case. If you want sound, experienced handling of your case and a lawyer who can explain the law, the medicine, the amount of insurance coverage, any major issues and how it all impacts you and only you, Mr.Fundaro can give you a straight, easy to understand answer. His entire career has been devoted to helping personal injury victims like you and he is likely available to assist you now.
Areas of Practice
Bar Admission
Education
Professional Association